A question that is often asked of us is "Why would I choose your machine over the Tensador II?"  The Tensador II is a pneumatic canvas stretching machine that works on a vertical plane with the artwork facing toward the operator during the stretching process.  The stapling is down from the top and from behind and it will produce a nice uniform stretch.  It too is a very nice machine.
The primary difference with the Tensador II verses the Gallery Stretcher is as follows:
With the Tensador II the artwork is not easily aligned and the folds either are made at a separate staging area or balanced on the knee of the operator this is probably fine with small artwork but not very practical with larger art.
With the Gallery Stretcher the folds are made in-place on the work surface directly behind the front of the machine.  We recommend creating a starter course to ensure the canvas is aligned properly and stays aligned during the stretch.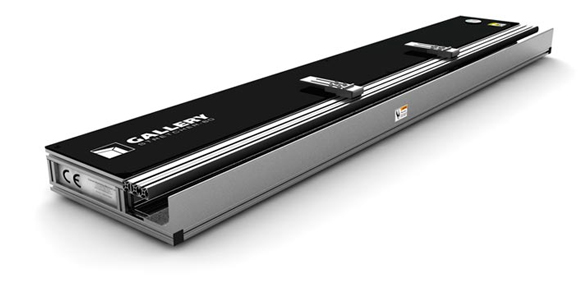 No single canvas stretching machine is able to meet the demands of a high-production print shop with a single operator.  The solution is to employ several machines and assign key personnel to perform specific tasks.  One person should be dedicated to aligning the art and creating the starter course, one operator should be assigned to each machine and they should be strategically placed near a common staging area where both operators are able to pull art from a common staging area. Another person should be dedicated to trimming and packing but this is easily accomplished in most cases by the person creating the starter course.
[mashshare]